COMO HACER TRAJES DE BAÑO - INTENSIVE

[Dates for Summer 2023 TBD]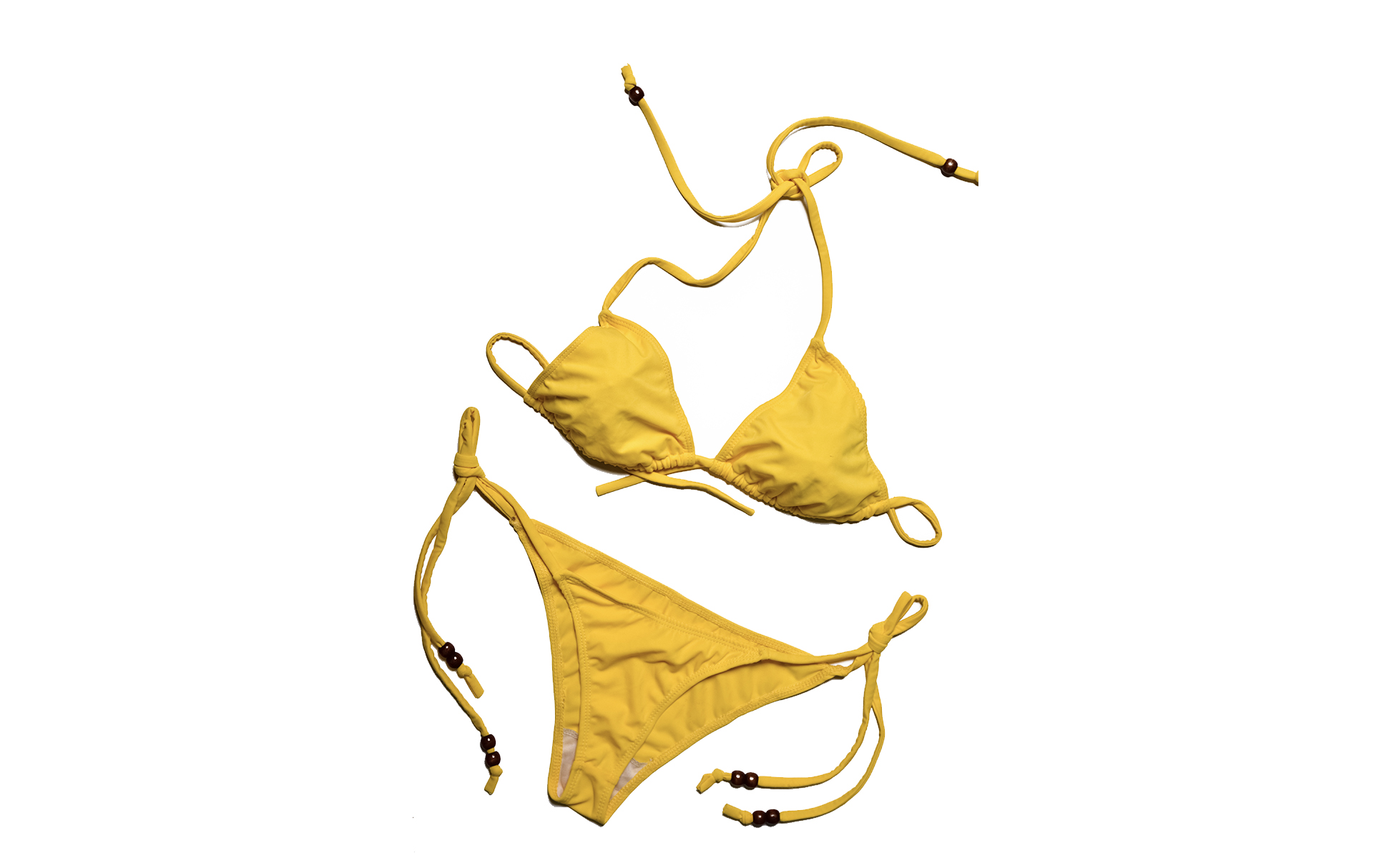 Se requieren saber costura básica tanto en máquinas de puntada recta como en las máquinas de mero/ serger/over-lock .Consulte nuestro taller de Costura 101 y nuestro taller de Over-lock 101 antes de inscribirse para este curso.
La categoría de trajes de baño de la industria de la moda ha crecido muy rápido en los últimos años. Los trajes de baño generalmente están hechos de tejidos de punto. Los patrones y las técnicas de costura de este tipo de tejido son diferente y es importante entenderla. Por esta razón, empezamos el curso explicando la diferencia entre telas de tejido plano y las telas de tejido de punto. Después les explicamos las propiedades de las telas de punto y los factores de estiramiento y recuperación y de qué manera estos factores pueden afectar en entalle de la prenda de vestir.
Una vez que los estudiantes entienden estos factores, se les explica como las medidas del cuerpo se adaptan al porcentaje de estiramiento antes de crear el patrón básico. Después los estudiantes crearán el patrón básico del frente y de la espalda paso a paso, usando as instrucciones del fojeto que viene con el curso y que se le entregará a cada estudiante. A partir de ese patrón de base, el estudiante puede diseñar cualquier estilo de trajes de baño; ya sea de una o de dos piezas. Con la ayuda de la instructora, los estudiantes van a diseñar, cortar y coser un traje de baño de una pieza con forro. Los estudiantes aprenderán cómo aplicar elástico y el forro al traje de baño usando la máquina de mero/ serger o over-lock.
Incluye materiales + camiseta de la escuela y certificación
MATERIAL LIST: Materials included
Terms: Students are responsible for being in class on time; an instructor might deny entrance to the class section if you are 15 or more minutes late. Lunch breaks are only 30 minutes, and students need to return to the classroom after lunch to be counted as an entire day of class. Students that missed more than one day of class will NOT receive a certificate of completion. School staff might take pictures and videos for social media, and by attending this course, you agreed to be pictured in any of those promotional materials.

Cancellation and refund policy for Intensive Summer Courses: Space and schedules are limited at Fashion Institute of Florida. Therefore, if a student decides to cancel their registration for any reason within 15 days from their 1st day of class, they will pay a $500.00 cancellation fee. If the student decides to cancel their registration for any reason, within seven days from their 1st day of class, they will pay a $1000.00 cancellation fee.
The cost of the course is not refundable after the 1st day of class. FIF reserves the right to cancel any course by low enrollment and postpone classes due to circumstances beyond the Fashion Institute of Florida's control. We make every effort to notify students of postponements and cancellations at least 48 hours before the first scheduled class. FIF may elect to postpone a course beginning day to receive additional registrations to meet minimum enrollment requirements. Refund and cancellation policies are strictly enforced.

Thanks for your business!
Fashion Institute of Florida
OTHER RECOMMENDED COURSES
During this one-week course, students are introduced to the world of fashion design by teaching them how to create a collection and how to follow fashion trends to create sellable styles. 
Students will learn all the basic techniques for sewing, hand sewing, machine sewing, seams, and seam finishes.
Students will be introduced to all pattern marking tools, supplies, and terminology during this course, as well as the three pattern-making methods.
BECOME A FASHION DESIGNER
A complete program designed for creative individuals that want to gain complete knowledge of the fashion industry.
DIPLOMA
FASHION APPAREL & DESIGN
WHAT OUR STUDENTS ARE SAYING ABOUT US:

"For years I have been dreaming about becoming a fashion designer but always found it to be unattainable. This school has changed that.
I leave every class so confident and excited about what I have learned and can't wait to come back. The schedule, class size, cost, and talent of the professors are almost too good to be true. But trust me, they are."
Taylor Dorry, Student  -  2 APR 2019
"Hello Fashionistas! I really like taking classes at The Fashion Institute of South Florida. After many years of looking around for a good, affordable and flexible fashion school in Miami, I'm lucky enough to have found this. I have been learning so much with the classes and the schedule is very convenient for me. $$ is super inexpensive but yet professional. I'm almost ready to enter to fashion world and launch my own clothing label! All thanks to The Fashion Institute of South Florida!"
Krysalee Reye, Student  - 15 SEP 2020
"I really enjoyed this course. It opened my thoughts and provided lots of new inspirational ideas. I always wanted to learn about fashion and what goes into garment production, so this course was exactly what I was looking for. The teachers are very friendly and they will help you with everything you need. Rucht was the best, she'll teach you everything she knows about fashion."
Juan Marcano, Marketer  - 04 JUL 2020