Become a Swimwear Designer

Monday thru Thursday, each in-class session is 3 hours.
Includes access to more than 25 hours of video tutorials.
We accept payment installments through PayPal or ShopPay (if elligible).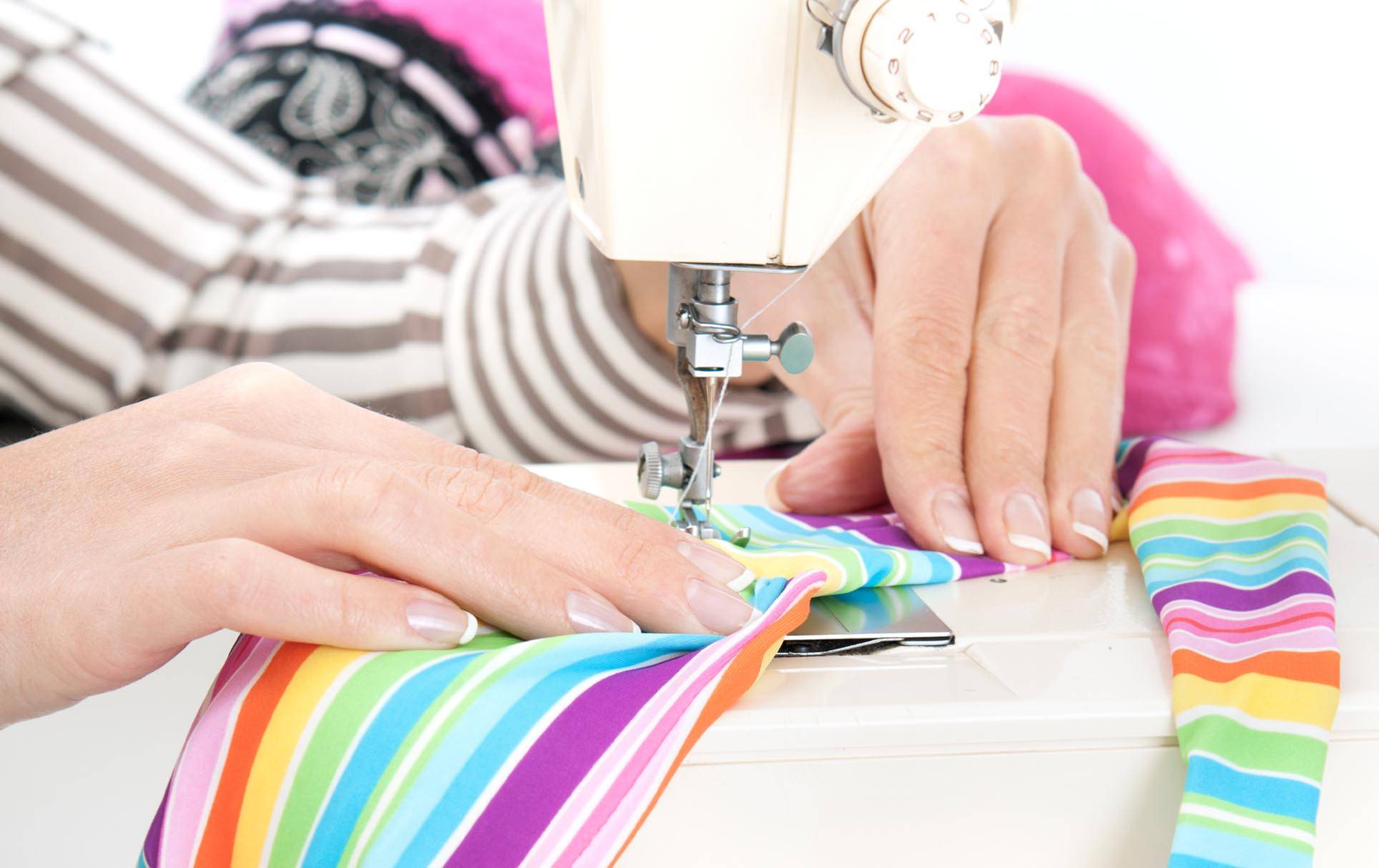 During this 4-month course, students will learn how to design, create and organize a bathing suit collection from inspiration to illustrations, fabric sourcing, pattern making, sewing techniques, costing, tech packs, and sample making.
In addition, students will create a brand and marketing strategy and attend two life-changing field trips.
Every week, participants will learn hands-on patternmaking and sewing skills to help them to understand the anatomy and fit of a bathing suit. Also, every week, they will use their creativity and imagination to design a sellable collection. They will be trained in the company's business, marketing, and legal aspects.
At the end of this course, students will walk out with a complete swimwear/ resort wear collection ready to be produced and sold. Moreover, they will have the skills to design, produce, market, and sell many other collections.
At The Fashion Institute of South Florida, we are dedicated to helping aspiring designers/entrepreneurs succeed and strive. We provide our students with the tools, resources, strategies, and guidance that you need to create successful clothing brands.
Includes access to Virtual classroom lessons as support.
Only 6 students per class.
When the class is full, interested students will be placed on a waiting list.
In only 4 months. No experience is needed.
Monday through Thursday from 10-1 pm
August 29, 2022 to December 8, 2022 and graduate with a runway show in March 2023
$4,000.00
Fabrics, threads, linings, and elastic included.
No prerequisites necessary to enroll.
Material list to be bought by the students:

- All your pattern making tools.
- iPad Pro 11 inches or 12.9 inches
- Apple pencil
- Active subscription to Procreate
- Active subscription to Pantene app- Optional
- Pinterest acc.
- Overlock/ Serger machine
- Straight stitch machine

 

 

Materials included:

- Fabrics (The fabrics provided in class are plain LYCRA® brand with 80% nylon and 20% elastane ideal for bathing suits)
- Threads
- Linings
- Elastic for bathing suits

 

To use at home only:

- Cutting mat 24x36 or bigger

- Rotary cutter

 
 
Become a Swimwear Designer
Aug- Dec [Fall 2022]
Monday thru Thursday from 10am-1pm. In the classroom
Aug. 29, 30, 31st
Sep. 1, -OFF 5th, 6, 7th
Friday Sep. 9th
Sep. 8, 12, 13, 14, 15, 19, 20, 21, 22, 26, 27, 28, 29th
Oct. 3, 4, 5, 6, 10, 11, 12, 13, 17, 18, 19, 20, 24, 25, 26, 27, 31st
Nov. 1, 2, 3, 7, 8, 9, 10, 14, 15, 16, 17, 21, 22, 23, -OFF 24th, 28, 29, 30th
Dec. 1, 5, 6, 7, last day 8th
How to Make Bathing Suits Level 1
May-June
Monday from 10am-1pm. In the classroom
May 2, 9, 16, 23, – OFF 30th
June 6, 13, 20
To get the most from this course, we recommended a minimal additional 3 weekly hours to practice and completed homework.
Terms: Students are responsible to buy all the materials and supplies for the course including any mandatory textbooks. Make sure to read the "materials list" corresponding to this course or ask the school for one before paying for the course. Failure to obtain the supplies or some of it will limit your ability to complete course assignments. We update the course material list every 4 months, course instructors can request extra supplies for the course not listed in the original material list.
Each course is 7-weeks and a total of 21 hours, if you miss 6 or more hours on the 7 week period you automatically fail the course and need to pay and retake again.
Students need to be in class on time, instructors may deny entrance to class session if you are 10 or more minutes late.
We take pride in our curriculum and our students need to meet the school's expectations. The student is responsible for completing each and every class assignment, failure to this will result into failing the course. When receiving a quiz, only a "B" /80 or more is a passing grade for our courses.
This course is about practicing and each class section requires a least 3-5 hours of practice at home.
School staff might take pictures and or videos for social media and by attending this course you agree to be pictured in any of those promotional materials.
Cancellation and refund policy: Space and scheduling is limited at The Fashion Institute of South Florida. Therefore, if students decide to cancel their registration for any reason within 15 days from their 1st day of class, they will pay a $100.00 cancellation fee. If students decide to cancel their registration for any reason, within 7 days from their 1st day of class, they will pay a $200.00 cancellation fee. The cost of the course is not refundable after the 1st day of class. TFISF reserves the right to cancel any class by low enrollment and to postpone classes due to circumstances beyond The Fashion Institute of South Florida's control. We make every effort to notify students of postponements and cancellations at least 48 hours before the first scheduled class. TFISF may elect to postpone a class in order to receive additional registrations to meet minimum enrollment requirements. Refund and cancellation policies are strictly enforced.
Thanks for your business!
The Fashion Institute of South Florida
OTHER RECOMMENDED COURSES
Students will be introduced to the art of draping, the history of draping and when to choose the draping method over the flat method. During this course, students will learn about the different types of muslin and how to prepare your muslin blocks for draping. 
Students will be introduced to grading, understand the terminology and how to apply it. We will teach you the different ways to do grading and practice in class grading a basic skirt, pants, 2 darts bodice, torso bodice, sleeves, and more pieces. This course includes a grading reference guide.
Students are introduced to textiles, the terminology of fabrics and fibers, properties, construction, and finishes. In addition, we will discuss the difference between natural fibers versus manmade fibers and woven to knit fabrics. Students will put together a swatch kit.
BECOME A FASHION DESIGNER
A complete program designed for creative individuals that want to gain complete knowledge of the fashion industry.
DIPLOMA
FASHION APPAREL & DESIGN
WHAT OUR STUDENTS ARE SAYING ABOUT US:

"For years I have been dreaming about becoming a fashion designer but always found it to be unattainable. This school has changed that.
I leave every class so confident and excited about what I have learned and can't wait to come back. The schedule, class size, cost, and talent of the professors are almost too good to be true. But trust me, they are."
Taylor Dorry, Student  -  2 APR 2019
"Hello Fashionistas! I really like taking classes at The Fashion Institute of South Florida. After many years of looking around for a good, affordable and flexible fashion school in Miami, I'm lucky enough to have found this. I have been learning so much with the classes and the schedule is very convenient for me. $$ is super inexpensive but yet professional. I'm almost ready to enter to fashion world and launch my own clothing label! All thanks to The Fashion Institute of South Florida!"
Krysalee Reye, Student  - 15 SEP 2020
"I really enjoyed this course. It opened my thoughts and provided lots of new inspirational ideas. I always wanted to learn about fashion and what goes into garment production, so this course was exactly what I was looking for. The teachers are very friendly and they will help you with everything you need. Rucht was the best, she'll teach you everything she knows about fashion."
Juan Marcano, Marketer  -  15 SEP 2017, 14:42