RUCHT D'OLEO JUDGES AT ŁÓDŹ YOUNG FASHION 2017
Posted by RUCHT MARIA DOLEO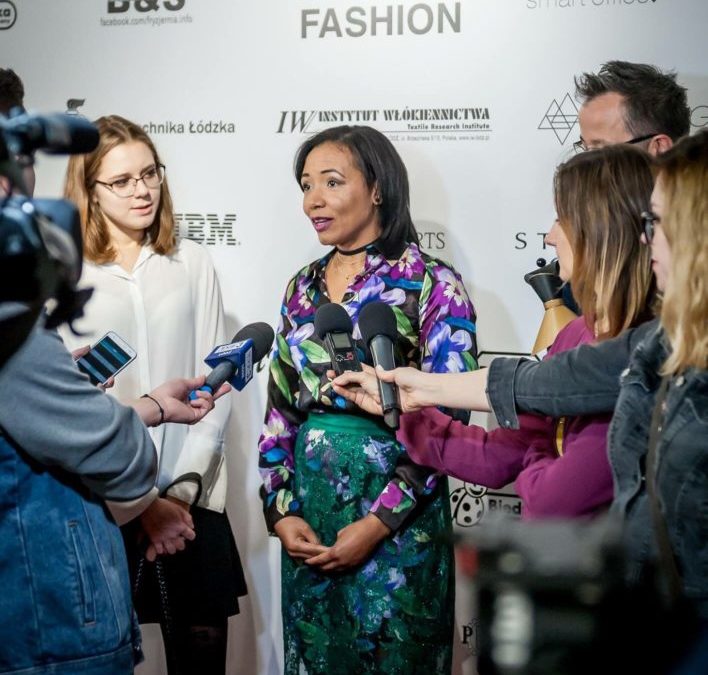 RUCHT D'OLEO JUDGES AT ŁÓDŹ YOUNG FASHION 2017
On Monday, October 16 I flew to Poland, to attend and be part of the panel of judges for the international Fashion designer competition called ŁÓDŹ YOUNG FASHION. The experience for me as a fashion designer and professional was like a dream.
The 5 day-long event included many fashion shows, lectures,  press conferences, workshops, lunches, dinners, and after parties. I had the opportunity to learn and meet so many interesting people in the fashion industry.  The event was very well organized, and I felt fortunate as I got to watch the runway designs of emerging designers up close. I was blown away to see the creativity of the participant students in the contest. I had the opportunity to look at the collection of the 15 finalists very closely backstage and talk with them about the inspiration behind their collection.
141 students submitted their collections from all over the world. We the judges voted online by looking at photos and videos weeks before in order to select 15 finalists.
At the end of the final night, most of us agreed to award the first prize to student Chen Zhi, who won $30.000 Euros as the final price.
I'm looking forward to taking some of the students from The Fashion Institute of South Florida to next year's competition. Below are some pictures of the event. You can find a lot more by following the school on Instagram and Facebook.