STUDENT SPOTLIGHT: GABRIELA VILLALOBOS LOPEZ
Posted by RUCHT MARIA DOLEO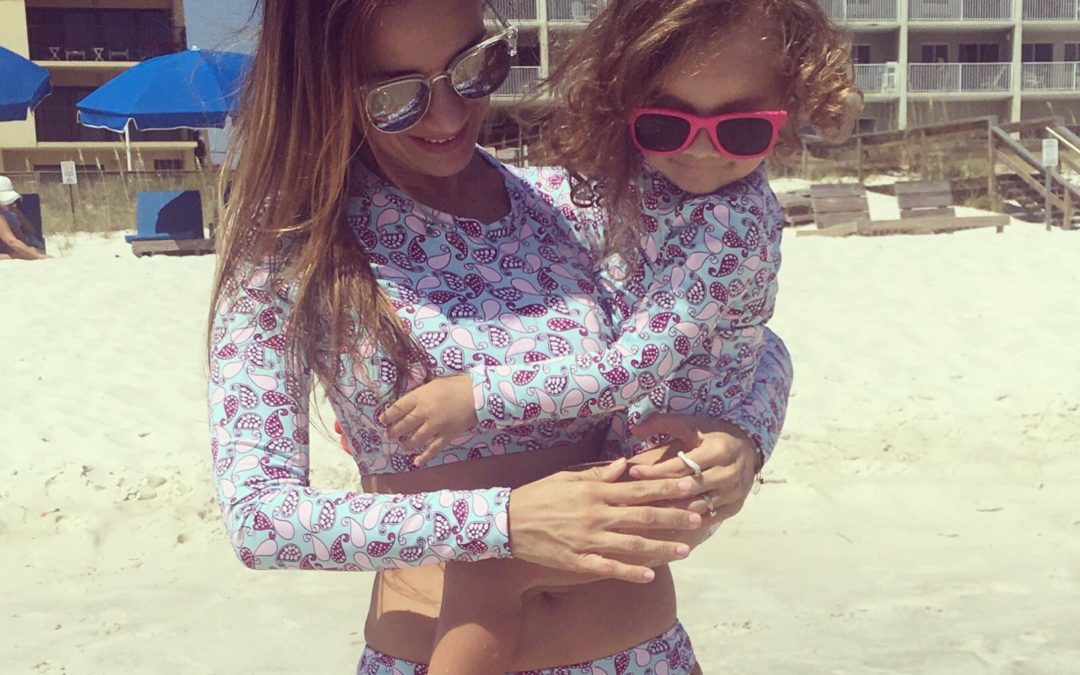 STUDENT SPOTLIGHT: GABRIELA VILLALOBOS LOPEZ
This month, we are featuring the lovely Gabriela Lopez. She is part of our class of 2017-2018 and a mother to this beautiful mini-me below. Continue reading about this mother and daughter pair in our interview with her, and learn how the beach and motherhood influence her design.
HOW LONG HAVE YOU BEEN A DESIGN STUDENT AND WHAT GOT YOU INTERESTED IN FASHION AS A CAREER?

I've been a fashion student since January 2017. I've always been a fashion lover, and have always been curious about the fashion industry for many years. I've finally found the right place to get involved, learn about it, and pursue a career in fashion.

 YOUR MOTHER/DAUGHTER SWIMSUIT TWINNING IS SO PRECIOUS! HOW DOES BEING A MOTHER INFLUENCE YOUR DESIGN?

We are beach lovers and since we spend almost every weekend at the beach, for me it's very important to protect ourselves from the UV rays while also being comfortable and cute. As a mom, there's nothing cuter than twinning with your little one. 🙂

HOW HAS THE FASHION INSTITUTE IMPACTED YOU AS A STUDENT AND DESIGNER?

When I met Ms. Rucht, I immediately knew that I could learn a lot from her experience, extensive knowledge, dedication, attention to every detail and love. All of these attributes make the Fashion Institute an amazing journey for every student.

WHAT ARE YOUR PLANS AFTER YOU FINISH YOUR STUDIES AT THE FASHION INSTITUTE?

I feel like I still have a lot to learn. Every class is a new experience, so I haven't decided the exact direction where I'm going yet. But since we live in this amazing Sunshine State and I'm a beach lover, I'm definitely thinking about designing swimwear… stay tuned! 😉

WHAT ADVICE DO YOU HAVE FOR STUDENTS STUDYING FASHION DESIGN?

Love what you do, do what you love and stay focused!