Student Spotlight: Taylor Dorry
Posted by RUCHT MARIA DOLEO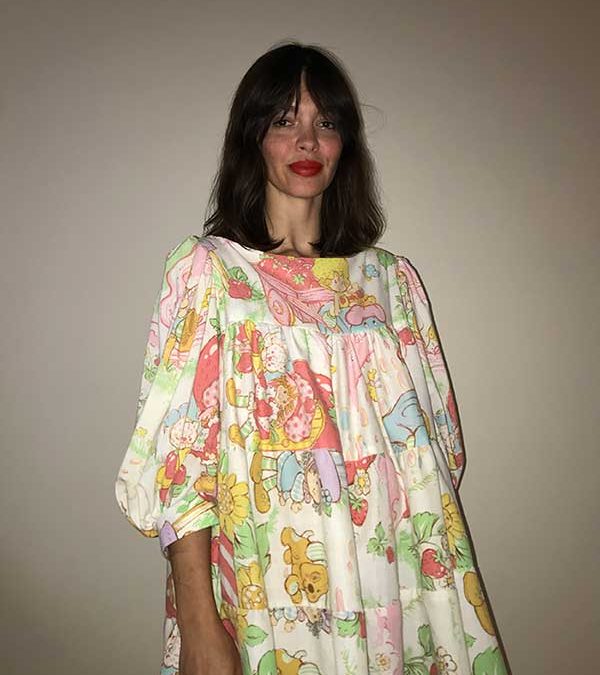 We are happy to introduce this month's student spotlight: Taylor Dorry. Taylor is one of the most driven students at our school. She has been taking classes with us for about a year and is already halfway to completing her collection! Inspired by vintage aesthetics, Taylor displays a strong vision in her work and has formed a unique identity with several signature pieces (we'll preorder a few of your puff sleeve tops, please!). There is no doubt she is committed to her passion, and we're all excited to see what the future holds for Miss Dory. It is sure to be a bright one. =) 
 How long have you been a design student and what got you interested in fashion as a career?

I have been a student at The Fashion Institute of South Florida since January. Before that, I had been doing freelance editorial styling for local photographers and Aventura magazine. I have always loved fashion and creating new looks but once I got into styling I realized that was not where my passion ended and that designing was my next step.
How have your classes helped you in the process of creating these beautiful vintage inspired pieces?
I have always admired vintage clothing and have been selling it on the side for a few years. I love the quality and uniqueness of vintage clothing and how it makes you feel special no matter the occasion. When I started taking classes I realized that this dream I had of creating classic pieces was being handed to me. I felt that every class and lesson gave me the skills to go home and apply to my vision. For example, when I learned how to make the pattern and technique for gathering and added fullness I went home and right away created a giant puff sleeve. I have been obsessed with the vintage look for quite some time and now I can create it myself.
What are your plans after you finish your studies at the Fashion Institute of South Florida?
I plan to have all the tools and information that I will need to successfully launch my brand. I plan to start small with an e-commerce site and one-of-a-kind handmade pieces until I gain some exposure and possibly an investor.
What advice do you have for students studying fashion design?
My advice would be to take every lesson and technique seriously and start applying them right away. Perfecting them one by one is way easier than to try and remember everything when it comes time to start your line. Ms. D'Oleo always reminded us to practice and I am glad I did.