Rucht D'Oleo's Style Week Jamaica Experience
Posted by RUCHT MARIA DOLEO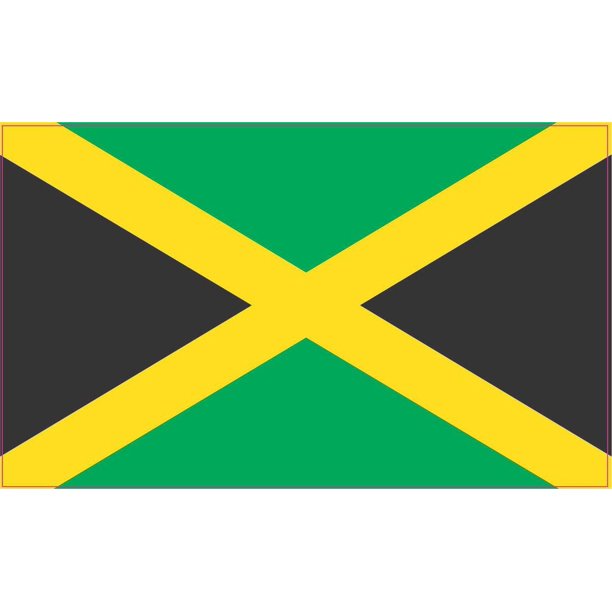 It was about a month ago when I received an email from the communication coordinator at SAINT International Jamaica, Tashi Barton. I soon learned that Saint International is the lead modeling agency in Jamaica. The email was an informal invite to be a part of the Careers in International Fashion Symposium, one of the many events and activities of Style Week Jamaica, an annual four-day event held in the city of Kingston the second week of May. This year was their 15-year celebration.  After a few emails back and forth, I received the official invitation.
Read my complete Style Week Jamaica experience below.
Around 2:25 pm, I arrived at Kingston International Airport to be greeted by a beautiful young lady holding a sign with my name on it. She asked me how my flight was and invited me to follow her. She guided me to the diplomatic line at Jamaican customs, I already knew was in for a treat.  =) After clearing customs and stepping out of the airport, I was introduced to my assigned driver for the following days. He drove for about 40 minutes to Pegasus Hotel, located in the center of Kingston and there I was handed my itinerary for the four-day long event.
Pictured from left: Mr Troy Richards, Dean of the Fashion Institute of Technology, Asanyah Davidson, Chair of the Miami Fashion Institute, Top Model Jonny Brown, Rucht D'Oleo, Founder & Director of The Fashion Institute of South Florida.
Style Week Jamaica kicked off with a private dinner at the National Gallery, hosted by the State Minister of Education, Youth and Information, The Hon Alando Terrelonge. At the dinner, I was introduced as the founder and director of The Fashion Institute of South Florida. There, I was also introduced to Deiwght Peters – founder and CEO of Saint International.
I met other educators and international speakers for the Fashion Symposium including Mr. Troy Richards, Dean of the Fashion Institute of Technology. I met models and authorities from Jamaica's most influential and fashionable institutions. 
The event that evening closed with a sit-down dinner and soft music, while we continued networking and mingling.
Day two: Careers in international fashion symposium
I woke up to get ready and review my presentation. By 9:30 am my driver was at the lobby ready to drive me to the venue. When I got there, the students from many high schools also started to fill the seats.
Again, I was introduced to other personalities, including symposium moderator, Sydney Bartley, president of the International Affairs for Jamaica. Around 11:40 am, the Symposium started and after a few minutes, Mr. Sydney read my biography as the introduction for my presentation. Although I was a little nervous and overwhelmed to speak in front of 300+ people, I gave my presentation and answered a few questions from the audience. Then other educators presented and the event closed by 2:30 pm.
The afternoon agenda included lunch at one of the restaurants located inside of the Devon House, which is a National Heritage site. There, we ate authentic Jamaican food, toured the property and enjoyed their world famous Devon House Ice-Cream.
I was taken along with Mr. Troy to tour the Bob Marley Museum, where we spent around two hours learning and enjoying his music. The afternoon activities included some shopping for crafts and Jamaican fabrics from local designers and lunch at Gloria Seafood Restaurant overseeing the ocean.
The highlight of the event of the night was Posh in Black, hosted by Nigerian high commissioner, Her Excellency Janet Olisa at her residence on the outskirts of the city. I had an amazing time interacting with the models, designers and where once again Mr. Peter introduced me to all the guests.
The event also showcased two fashion shows from Jamaican jewelry designers.
Day Four: fashion retail masterclass
The morning event featured Jamaican designers of the Canadian brand, Greta Constantine, and their business manager. They went on to tell the story of how they started their clothing brand and how they overcame challenges through the years in order to build a successful brand and business. The event was moderated by Mr. Troy Richards. Members of the audience included the directors of the only two art colleges offering a fashion major in Jamaica.
Pictured from left: Mr. Troy Richards, Stephen Wong & Kirk Pickersgill from Greta Constantine.
After the event, we had lunch at the famous restaurant, Track and Record, by Jamaican Olympian, Usain Bolt, where we discussed authentic Jamaican flavors.
The expectation was on for tonight's event! Much had been said about Fashion Block at Knutsford Boulevard so I was very excited to see what it was all about. At 8 pm, I left the hotel to go to one of the most spectacular fashion shows I had ever attended. As soon as we got there, I was taken aback by the scenery. Both sides of the streets were blocked and a long runway was laid in the center as long as 40 feet! There were cameras all over, LED screens everywhere, speakers and so many chairs. What I was about to experience was remarkable.
This trip was the perfect combination of business and pleasure. I was able to make connections on a very personal level and meet with inspiring peers in the fashion industry. But most importantly, I was happy to experience a fashion event that offered so much more than just the fabulous style and glamour. It was such an enriching experience to be able to communicate and educate the fashion students of tomorrow overseas. Bob Marley said it best, "The greatness of a man (or woman) is not in how much wealth he acquires but in his integrity and his ability to affect those around him positively." Once again, thank you Saint International for inviting me on this wonderful adventure.