SPRING 2018 TRENDS
Posted by RUCHT MARIA DOLEO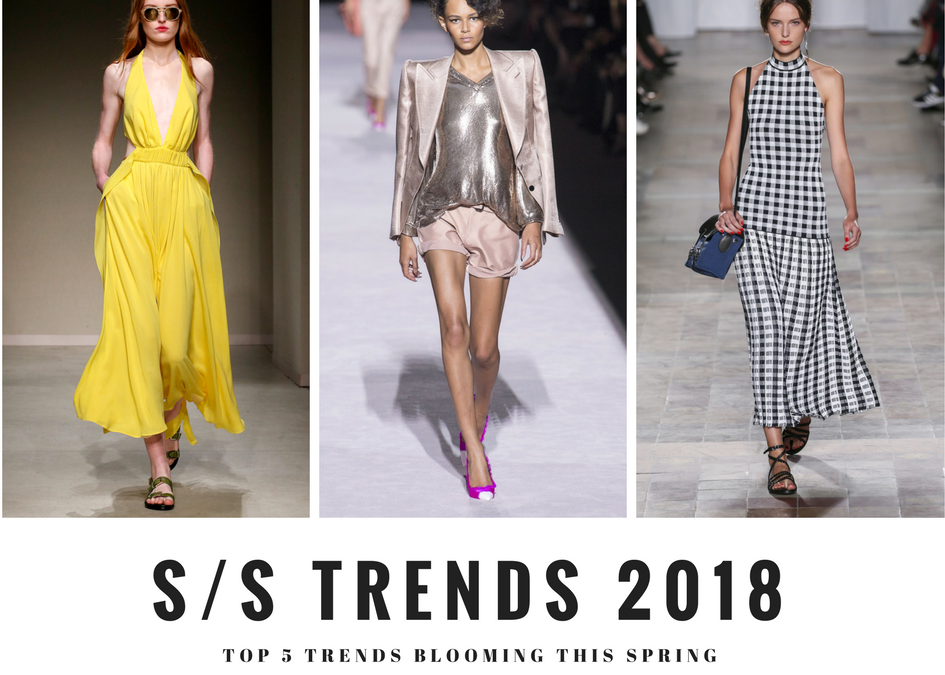 Spring is here, and we could not be more excited! This season's trends are so full of color and exuberance you can't help but smile. Since the weather here is warm year-long, the spring/summer season is when South Florida's fashion truly shines. Here are the top 5 trends you can't ignore even if you tried.
Sequins
Shine bright like a diamond and embrace the sparkly trend this season. Sequins and sparkles graced the runways by the likes of Chanel and Tom Ford, and our eyes could not be happier.  Let the sun bounces off your glitter garb as you keep your audience's eyes dancing for days. To keep you look more down to earth and balanced, but still stand out from the crowd, pair your sparkly piece with a basic denim or something with a more subdued tone.
Bold Monochromatic Color
Spring and summer represent new life and a celebration of color back on the earth, and so should your wardrobe. Vibrant, bold hues from head to toe lit up the runways this S/S 18. Keep your accessories and makeup simple, and let your outfit do the talking.
Pastels
For springtime, pastel colors can be a bit expected and perhaps a bit too pretty. However, wearing tailored, Easter egg hues are quite fresh and unexpected. This runway look from Beckham hits all notes as it is an updated tailored basic that is freshened up with pastel lilac.
Checks and Balances
Just in time for spring, the classic picnic blanket print is back. Check prints are a classic for a reason since they are so versatile–from voluminous coats to more feminine pieces as seen in Sonia Rykiel.
Plastic
S/S 2018 declares that plastic is in fact fantastic. The trend is not new by any means if you can recall the days of Austin Powers and the Fembots. It seems as though April showers not only bring flowers but this PVC trend as well. We believe that plastic is here to stay and slowly becoming a classic, dare we say. Seen by the likes of Nicki Minaj, Chanel, Calvin Klein, and Fendi, you will likely see this trend in every shade and transparency.