STUDENT SPOTLIGHT: KAREN LEVY
Posted by RUCHT MARIA DOLEO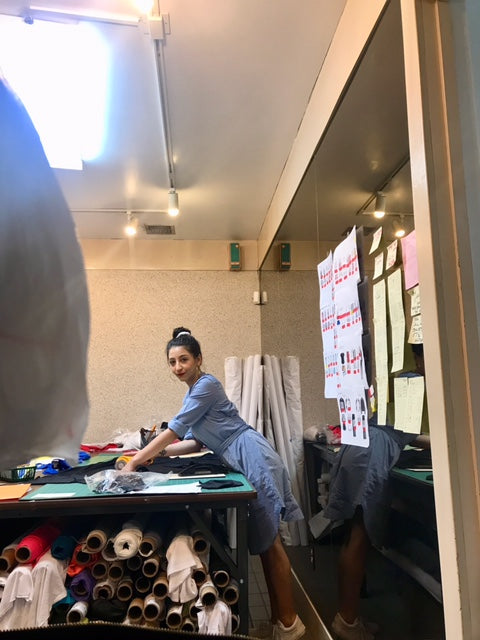 This month's student spotlight, Karen, recently accepted a job at Lucky in Love and we couldn't be more proud! Read our interview with her below, and learn how she landed the job as well as her experience as a fashion student.
1. How long have you been a design student and what got you interested in fashion as a career?
I've been a fashion student for a little bit over 6 months. As a child, both of my parents had clothing factories. I grew up running next to the seamstress and designers for the company. I remember I used to take small pieces of fabric home so I could make dresses for my dolls.
2. How did you meet a contact from Lucky in Love and what are you doing there?
I went to an FGI event, where I met Maureen Cohen(pattern-maker for lucky in love), we spoke and exchanged information. She contacted me later that week, she needed help cutting the samples for the collections.
3. How has The Fashion Institute of South Florida prepared you in order to enter the fashion industry?
At the Fashion Institute, I've learned (so far), basic pattern making skills that have allowed me to understand the way the garment is manipulated, terminology in the industry, and how important it is to know how to communicate well through your patterns.
4. What are your plans after you finish your studies at the Fashion Institute of South Florida?
After I finish school, I would like to get a job in the industry to gather experience and be able to have my own company when I'm ready.
5. What advice do you have for students studying fashion design?
It's all about practice and persistence, work hard and good things will come.