STUDENT SPOTLIGHT: MARIA ALESSANDRA PONCELEON
Posted by RUCHT MARIA DOLEO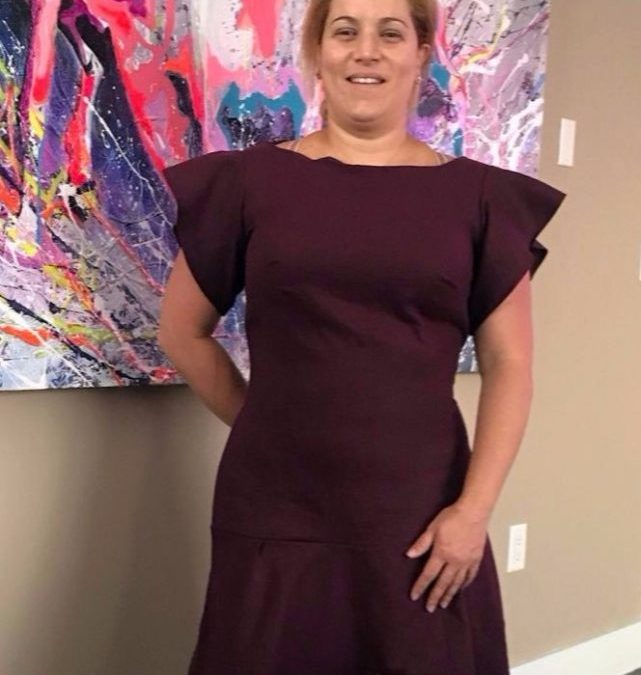 This month's student spotlight, Maria Alessandra Ponceleon, is a wife and mother of three. The passion for fashion design has always been with her since most of her family sews. Sometimes when life happens (like family and children) we tend to put our dreams on the back burner and save it for another time or leave it as a hobby. I think a lot of us can relate to that. Maria reminds us that it's never too late to pursue your dreams. If you put enough hard work, dedication, and love into whatever you do, you can achieve exactly what you want to be.
Get inspired by our interview with Maria below.
How long have you been a design student and what got you interested in fashion as a career? I have been studying fashion design since May this year and I chose it as my career because I believe fashion is my passion. I enjoy it a lot.
What inspired you to make this beautiful dress for yourself and how did you do the pattern?Doing my homework without even thinking about it… it just happened. I was able to pull off making this dress by using the techniques I learned during the pattern making classes.
How has The Fashion Institute of South Florida impacted you as a student and designer? Wow, in a huge way!  I have learned a lot and my teachers have supported me a lot. They are very explicit in their knowledge, their vision is to teach and empower us to reach our dreams.
What are your plans after you finish your studies at the Fashion Institute of South Florida?I have not yet chosen exactly what I'm going to do, but I know The Fashion Institute of South Florida will help me reach my dream in whatever I choose to do in fashion.
What advice do you have for students studying fashion design? Don't limit yourself, whatever you create is design. 
Practice, practice, and practice!!!!!!