Meet Kristy Raymond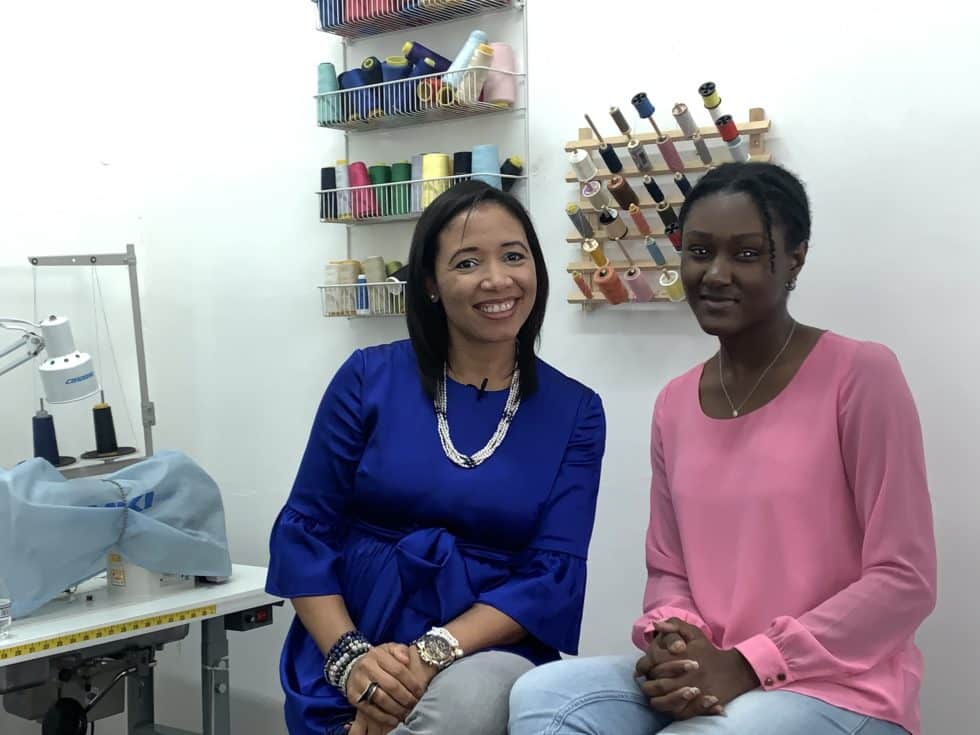 Is it possible to pursue a career in fashion without any prior experience?
This is the very question our former student, Kristy Raymond, had that led her to our school. When she first started shopping around for different ways to learn more about fashion, she could barely set up a sewing machine, let alone design and execute an entire collection. However, she had the determination and passion to pursue her dreams. Luckily enough for us, she quickly became one of our star students and took many of our 7-week-long courses available. AND let us not forget to mention, she was only 16 years old when she began!
Soon enough, her skills began to flourish, and she began to strengthen her technical knowledge—going from sewing small samples to more intricate pieces like pants and jackets. Eventually, towards the end of her time with us, she curated an entire collection and portfolio based on her love for exciting and sensual ready to wear garments inspired by mixed prints and an Asian influence.
With all of this experience and technical training now under her belt, she decided to apply to the world renown Fashion Institute of Technology in New York City to pursue a bachelor's degree in Fashion Design… where *drum roll please* she got accepted! And according to her, all of her teachings here at TFISF have given her a leg up against her competition—many other students at the moment feel like they are lost but she feels at ease knowing that she has a strong basis from our school. Considering that schools like FIT require an existing knowledge of fashion in order to be admitted, she entered more than prepared by our very own professors on topics such as patternmaking, garment construction, and draping.
We must say, it is our mission and complete joy to see our students thrive and succeed in the industry that they love most. So, to answer the question "Is it possible to pursue a career in fashion without any prior experience?" Yes, it's 100% possible, as long as you are willing to go out of your way to get ahead of the game. There's always going to be competition—you simply have to know what you are capable of bringing to the table and NEVER limit yourself because of trivial factors such as age whether it be younger or older.
To view our interview with our very own, Kristy Raymond, click HERE.
To read some of our rave reviews, click HERE.