Student Spotlight: Alena Bondar
Posted by RUCHT MARIA DOLEO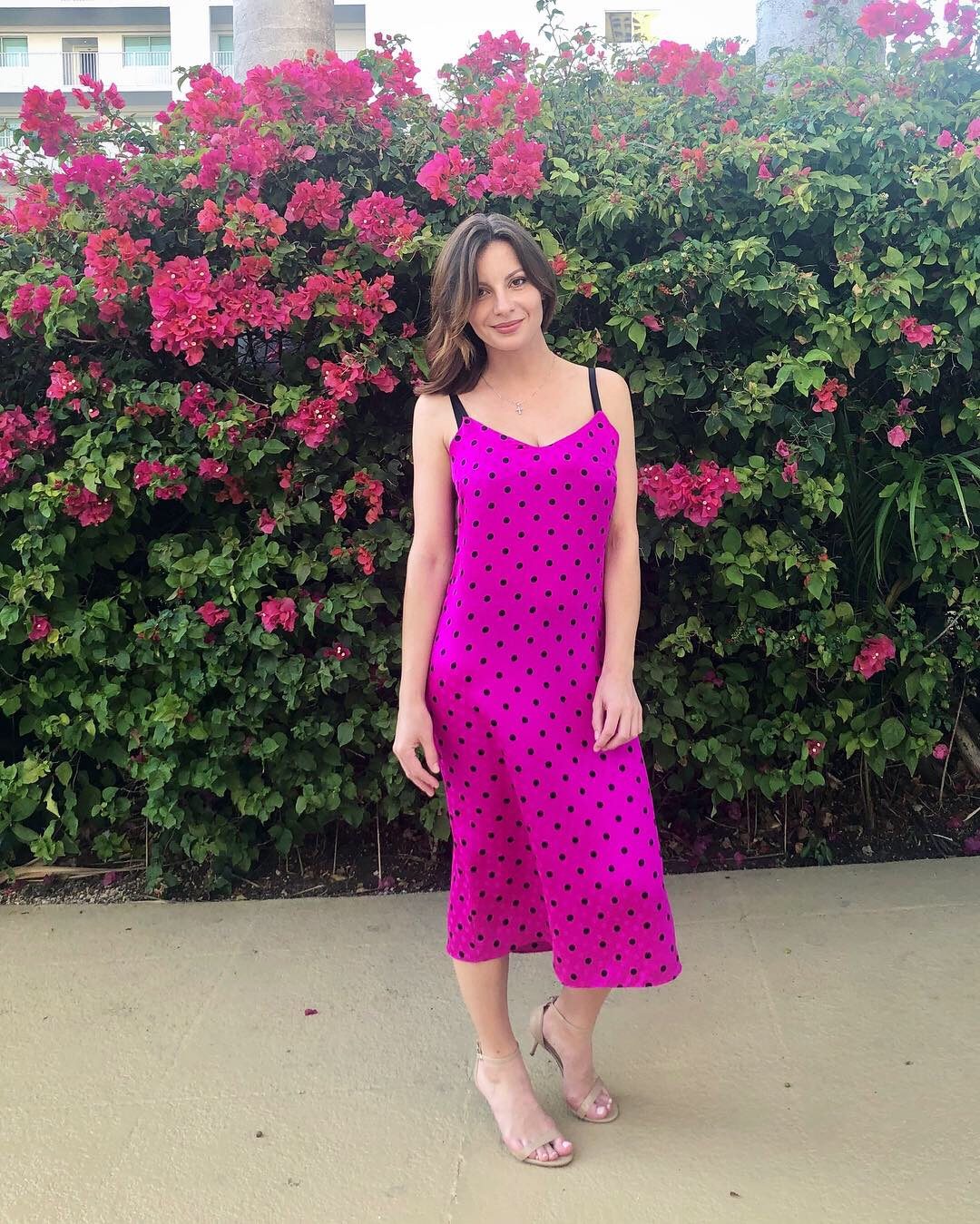 We are incredibly proud to present this month's student spotlight, Alena Bondar. This Miami-based designer from Belarus was among the first to graduate The Fashion Program last year and is now onto great things with her brand, AV Collection. Not only was she one of the first students to graduate the Fashion Program, Alena's collection was also selected to be displayed at NYFW! Alena has always been one of our most dedicated and hard-working students. She continues to exemplify these qualities with the amount of progress she's made with her own line as well as her involvement with the community. Alena reminds us that with enough hard work, perserverance and positivity, we all have the capacity to turn our dreams into reality.
Read on to learn more about Alena, her collection, and what advice she has for future design students.
How long have you been sewing and what motivated you to become a fashion designer?
My sewing experience began with the Fashion Institute of South Florida. It was a great start for me, and now I continue to work on my own designs. The knowledge and experience that I have received from this school inspired and motivated me to become a fashion designer.
You live in Miami now but were raised in Belarus. Has your background influenced your design process?
 My background definitely influences my design process. I love eclectic prints and natural fabrics such as cotton and linen. My country is a big leader in linen textile production.
We loved your ethereal looks at the graduation runway show! What inspired your collection, "Come as You Are"? 
My graduation collection, Come As You Are, is about sensuality and femininity. I was inspired by the butterfly, a symbol of love, joy and miracle. My collection is a message to every woman: "Spread your wings and come as you are."
You've said that your collection is about sensuality and femininity, and how each woman expresses those qualities in her own way. Would you say your collection is more about individuality or embracing femininity?
This collection is about embracing femininity.
What gave you this love for women? 
Women are both tender and strong. Female power is not violent, but wise, flexible and loving. 
We've noticed you've been involved with some charity work recently. Kudos to inspiring the youth! How was your experience with the AWOM Foundation?
AWOM Foundation invited me as a designer to be a part of their great project, a Fashion Show for underprivileged school girls. It was my first experience with charity work, but it definitely won't be my last!
How has your experience with The Fashion Institute of South Florida helped you as a designer?
The Fashion Institute of South Florida gave me an abundance of knowledge in sewing, pattern making, grading, draping, textiles, fashion design and how to start my clothing line. I am very grateful for the talented teachers and director Ms. Rucht D'Oleo for sharing their knowledge and experience with their students.
What's next for your line, AV Collection? Do you have a new collection in the making?
The new step for AV Collection is going to be an accessory line. It will be something versatile and unique to make any outfit look extraordinary and special.
What advice do you have for fashion students and aspiring designers?
My advice for all fashion students is to do everything with love and strive to do the best you possibly can. Always stay positive and believe in yourself.