Student Spotlight: AnaLauren Pamintuan
Posted by RUCHT MARIA DOLEO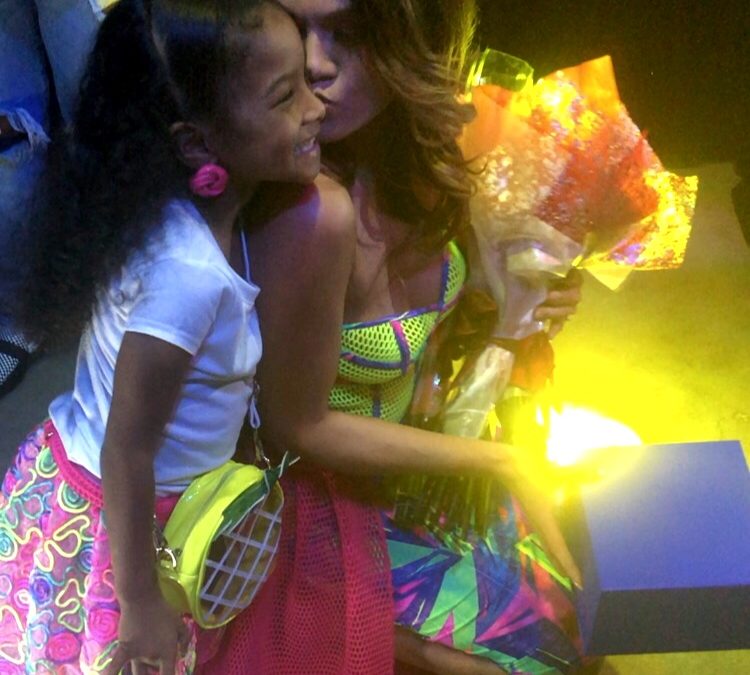 This month's student spotlight is the winner of our first graduation fashion show, AnaLauren. The prize for winning the show was a spot to showcase at NYFW Designers of Latin America this upcoming February 2019. After being on cloud nine, AnaLauren had to sober up to the reality of creating 12 looks in less than 10 weeks to prepare for F/W Fashion week. AnaLauren is a dedicated mother, talented designer, and has a full-time job. With so many roles to play we wonder how she executes everything with such finesse and organization. She told us her trick is staying focused and present in every moment. We can see why her first collection is called Zen Tropics. We wanted to check in on her progress for her upcoming show and learn what's in store for the future.
Read our interview with AnaLauren below.
Congratulations on winning the runway show! Now that you've recovered from celebrating, how have you been preparing for the upcoming F/W Fashion Week?
Thank you so much! It's been such a whirlwind of emotions! While the graduation show was an experience in itself, I honestly don't think anything can prepare me for the F/W Fashion Week in New York. Other than doing research and asking every question that comes to mind regarding the show – practicing meditation has helped me to prepare mentally for this huge opportunity.
How do you feel about showcasing your work on the New York stage? 
Excited and overwhelmed. I was a bit shocked to learn I had to make 12 pieces in less than 10 weeks, but I had to get over that real quick. Being overwhelmed eats away at the excitement if I let my to-do list go unchecked. At the same time, the excitement feeds my energy to keep pushing through everything that needs to get done.
Are you finding new challenges now that you are doing a show in New York?
Other than the logistics of doing a show away from home, I think the biggest challenge is to get over my own critique of my work. It's New York! The NY stage is bigger and I set my bar pretty high – I want my designs to exceed my own expectations.
What is the inspiration for this collection?
The inspiration is very personal to me so without disclosing too much, I will say that the theme is "between a rock and a hard place." I'll leave the interpretation up to the audience =)
How do you find the balance between work life and being a mother?
Maintaining focus, being present in the moment, and truly accepting my tradeoffs for everything in between. This helps me give my roles the love and attention that they need to be meaningful. It's also helpful to have a supportive fiancé and a few apps that can alleviate my time from doing some tasks and errands.
What's in store for House of Laurenz after fashion week?
House of Laurenz just finished a photo shoot for the two collections shown during the graduation fashion show. My intent is to continue designing, creating and gaining exposure and trust that my work will be well received. I'm working on the social media, website, and lookbook and plan to focus on it more after the F/W show.