STUDENT SPOTLIGHT: JOANN COLLIE
Posted by RUCHT MARIA DOLEO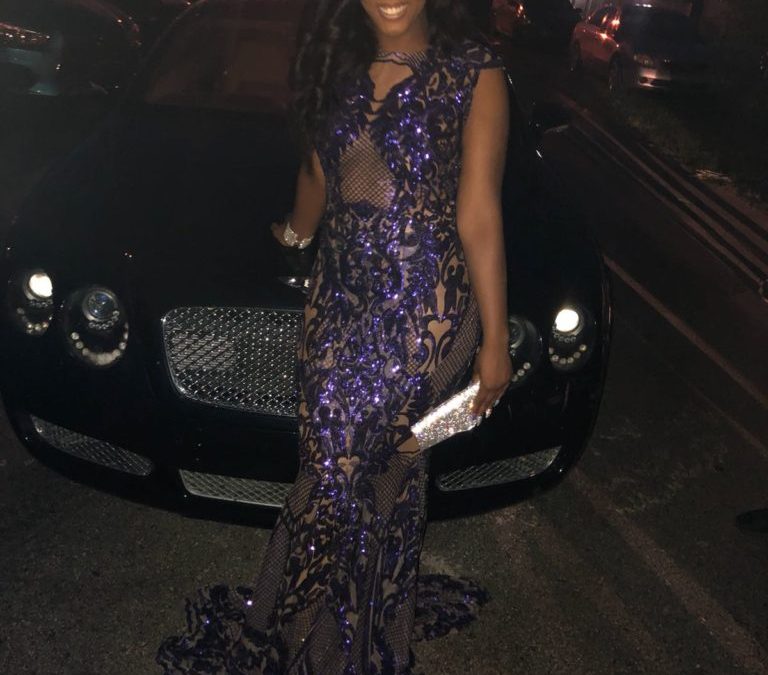 This month's student spotlight is Joann Collie.  Between her long hours at work, maintaining a family, and her passion, she is one of our most inspirational students. We wonder: how does she manage to do it all and still has the time to make insanely gorgeous gowns? Does she actually get sleep? Is she, in fact, a vampire living among us?
Well, what we learned from Joann is that in order to accomplish your goals on a tight schedule, you don't find the time, you MAKE it happen. And that is an ideal we should all strive for.
Read on to learn about her passion & dedication, as well as what she advises for all fashion students.
1. How long have you been a design student and what got you interested in fashion as a career?
I have been a design student for at least four months now. For quite some time I have been sewing unprofessionally, for myself, family and friends. I even generated extra income from doing so. However, it has been my life-long dream to become a fashion designer.
2. How have your classes helped you in the process of creating these beautiful Prom dresses?
Since starting my fashion design classes, I realized that there are so many details and techniques that I have never used before. I started implementing all of these to garments that I was actually making, and WOW, what a difference it made.
3. What are your plans after you finish your studies at the Fashion Institute of South Florida?
Upon completion of my studies at the Fashion Institute of South Florida, I hope to eventually do my clothing line, or be a fashion designer. It is uncertain for now.
4. What advice do you have for students studying fashion design?
My advice to fashion students is to live your dream, never give up, and put all your time and effort into it. Challenge yourself to make beautiful pieces, trust yourself, build a relationship with your fabric, your scissors, and your sewing machine.