Student Spotlight: Juan Torres
Posted by Rucht D`Oleo-Schwartz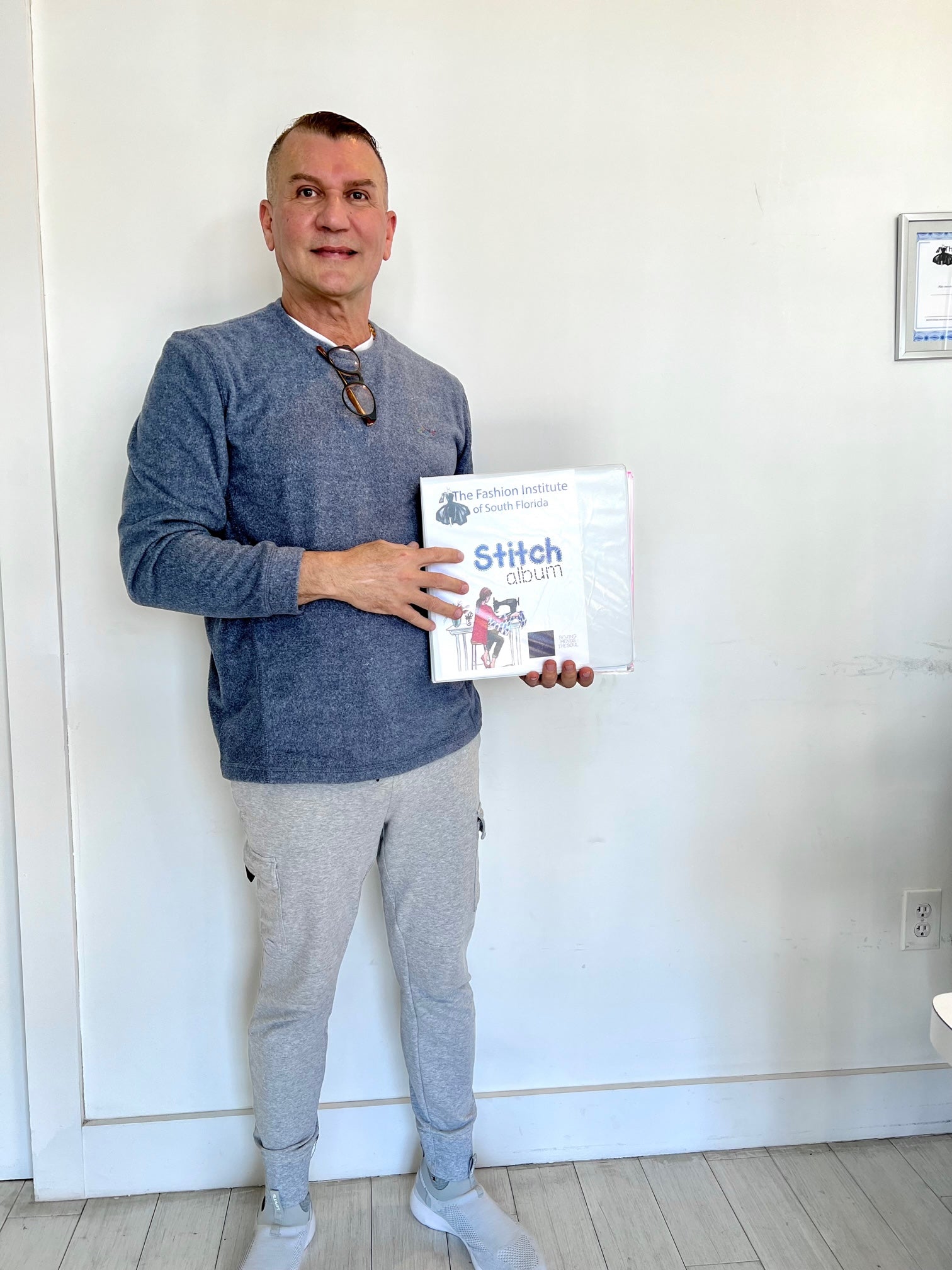 We are so proud to shine the spotlight on our talented student, Juan Torres as student of the month for April 2022.
How long have you been a design student and what got you interested in fashion as a career?
The start of my design career started ten weeks ago. As I grew up in Puerto Rico, my mother was a seamstress. I would watch her design beautiful dresses and cut and sew men's and women's garments to their sizes. As time passed, I started my career in nursing, but in the back of my mind fashion and design were always my passion.
How are your classes helping you in the process of preparing personal projects?
The classes in The Fashion Institute have helped me tremendously in putting together what the process of designing and fashion consist of. My professor, for example, is patient and explains every step in a calm and precise manner. The class has brought my dreams into reality. It has shown me how to apply sewing techniques to a skirt, how to sew a button, and attach zippers. I've learned that measurements and a sewing machine can make beautiful pieces individuals can wear and express themselves. My one personal project is to one day design for individuals who can wear my pieces in public and someone ask, "where did you get this?" and they say, "Juan Torres designed it".
What are your plans after you finish your studies at the Fashion Institute of South Florida?
I have many plans once I finish my studies in The Fashion Institute. I will continue to learn fashion and design. In my opinion, knowledge is power, and I will start to make beautiful pieces like wedding dresses and hopefully have the experience of watching the person wearing it down the aisle. My ideas are endless, but one thing is for certain, I will try and be the best fashion designer out there.
What advice do you have for students already studying or wanting to study fashion design?
To all new students who have chosen to study fashion design "CONGRATULATIONS" you have made the right decision. Keep going and don't give up. Fashion and designing are beautiful careers, and I wish all of you the best and much success.