Student Spotlight: Michelle Woodall
Posted by Rucht D`Oleo-Schwartz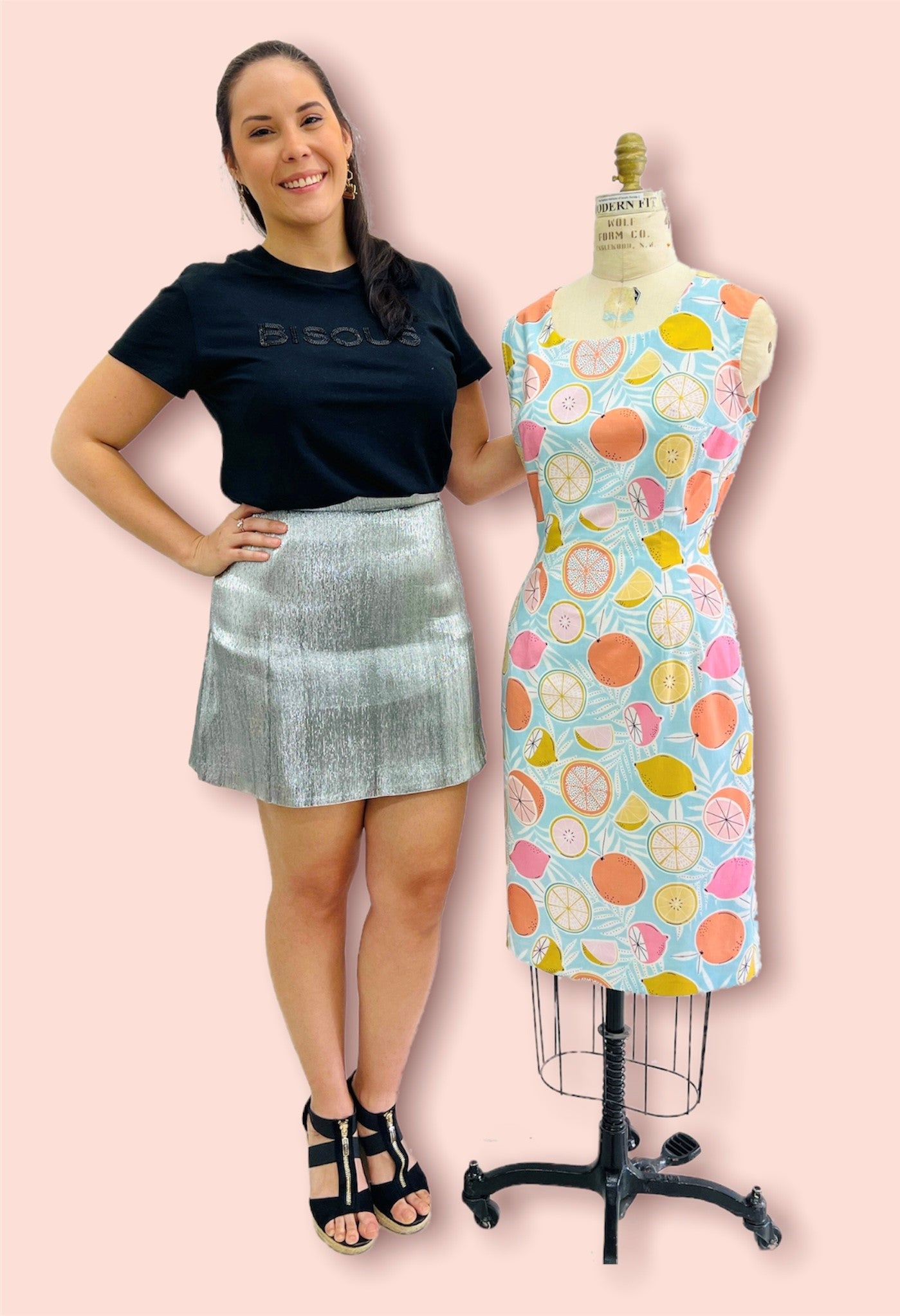 We are so proud to introduce our talented student, Michelle Woodall as student of the month for March 2022. Learn more about this inspiring young designer below.
How long have you been a design student and what got you interested in fashion as a career?
I joined the Fashion Institute of South Florida with sewing for beginners in October 2021 and initiated the design program in January 2022.
As an artist and illustrator, Fashion designing in my opinion is a way to express my creative side. I influenced myself to wanting to become a fashion designer because I have a passion for art and what motivates me the most is knowing that there's an amazing sense of accomplishment and joy seeing my final product on people.
How are your classes helping you in the process of preparing personal projects?
Fashion design may seem like a career that involves no school training, but this is not true. Education in fashion will be important. Studying fashion design at the Fashion Institute of South Florida has been such a building block in my development as a designer and a person. I keep learning sewing techniques and most importantly, the quality and workmanship it requires to make outstanding clothing. I'm looking forward to continuing learning everything about fashion designing because I truly believe that complete knowledge is essential for success.
What are your plans after you finish your studies at the Fashion Institute of South Florida?
In the last few years, I've done many fashion design related activities because, of my drive to succeed as a designer. Upon graduating from the school, I'm hoping to launch my very own clothing line.
What advice do you have for students already studying or wanting to study fashion design?
Fashion is not easy and not always glamourous as believed, to become a fashion designer there are many duties to take on. Behind the glamour there is a lot of hard work and deadlines.
Fashion requires true passion, self-motivation, and determination to go that extra mile to achieve one's goals. I would say patience, consistency and constant innovation is the key. Stay innovative and know how to communicate and translate your ideas into reality. Explore your forte and discover your signature style. Be a storyteller, Inspiration works in mysterious ways, and it can come from anywhere.