A CLOSER LOOK AT MIAMI SWIM WEEK 2021
Posted by RUCHT DOLEO-SCHWARTZ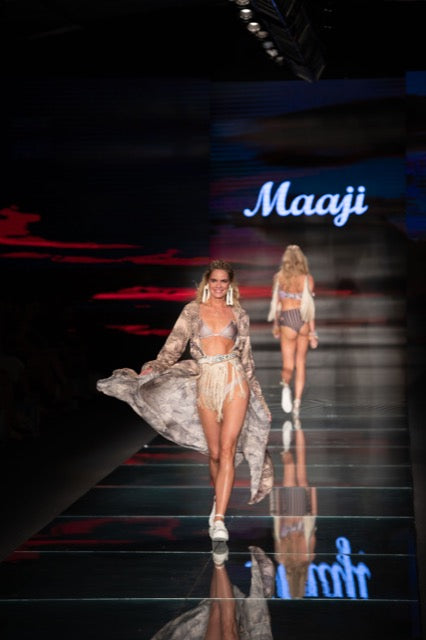 Miami Swim Week is undoubtedly the most glamorous show in the world. It is the name for many events that happen in and surrounding areas of Miami Beach. These events intend to promote swimwear and the swimwear industry. Miami Swim week 2021 is scheduled for Thu July 08, 2021, from 6 PM to Sun July 11, 2021, at 10.30 PM.   
History of the Miami Swim Week  
In the year 2004, IMG company brought a glamorous swimwear show to Miami. It was officially known as the Mercedes Benz Fashion Week Swim. Various celebrities, designers, models, sponsors came with them. As a result, small-scale industries started to establish in the area. Hotels began to organize events around the runway show and host celebrities and elites from the industry.   
Highlights of Miami Swim Week  
1) Swim Show  
The Swimwear Association of Florida organizes this show. The event takes place at Miami Beach Convention Center. The Swim Show is the world's largest swimwear show. It hosts thousands of brands and buyers from many countries of the world.   
2) Cabana Show  
Cabana is a trade show inspired by the sense of discovery. It helps to connect brands, retailers, and industry experts by creating a refreshing environment. This show got inspiration from the best beach resorts around the world. It is the best destination for the latest resort and travel lifestyle brands.  
3) Hammock Show  
It is an upscale trade show for the swimwear industry. A New York-based production company founded Hammock in the year 2010. Various new brands in swimwear, beauty, fashion, and accessories meet in this show. Retailers and media from different parts of the world come to Hammock to visit their favorite brands.   
4) Fashion Shows  
Besides these trade shows, Miami Swim week is also famous for glamorous fashion shows. Every year, many of our fashion students volunteer their time backstage to help the production companies and swimwear designers during these fashion shows. These shows are attended by celebrities, most renowned designers, stylists, and media partners and covered by famous magazines like Vogue, Forbes, Los Angeles Times, and many more.  
Surprising Moments of Miami Swim Week  
Many surprising moments of the swimwear industry happen in Miami Swim Week every year. Naturally, these moments make attractive headlines. However, one of the most incredible events was when a 55-year-old model Kathy Jacobs, stunned everybody on the runway, and another model, Christie Valdiserri, who is suffering from Alopecia, was modeling on a ramp took her wig off, and revealed her shaved head.  
 DC Swim Week 2021-The Shows/DCSW 
The long-awaited run shows at Miami Swim Week 2021 will be held from July 08 to 11th at the SLS hotel in South Beach. These shows will feature the best swimwear designers from around the world, including our talented fashion student Olga Nikoza. See some of her designs below and follow her acc on Instagram @olganikoza. 
 DC Swim Week -The Shows is the organizer of Miami Swim Week 2021. It is the leading platform to bring the best designers and artists to the forefront in the art and fashion world.   
The ticket to Miami Swim Week 2021 will cost from USD 55 to USD 377. Want to be part of the most thought-provoking and fantastic fashion event of the year? Book your tickets now at www.dcswimweek.com 
Want to learn how to make bathing suits? enroll in our bathing suit course CLICK HERE.