Myths about Becoming a successful Fashion Designer...
Posted by Rucht D`Oleo-Schwartz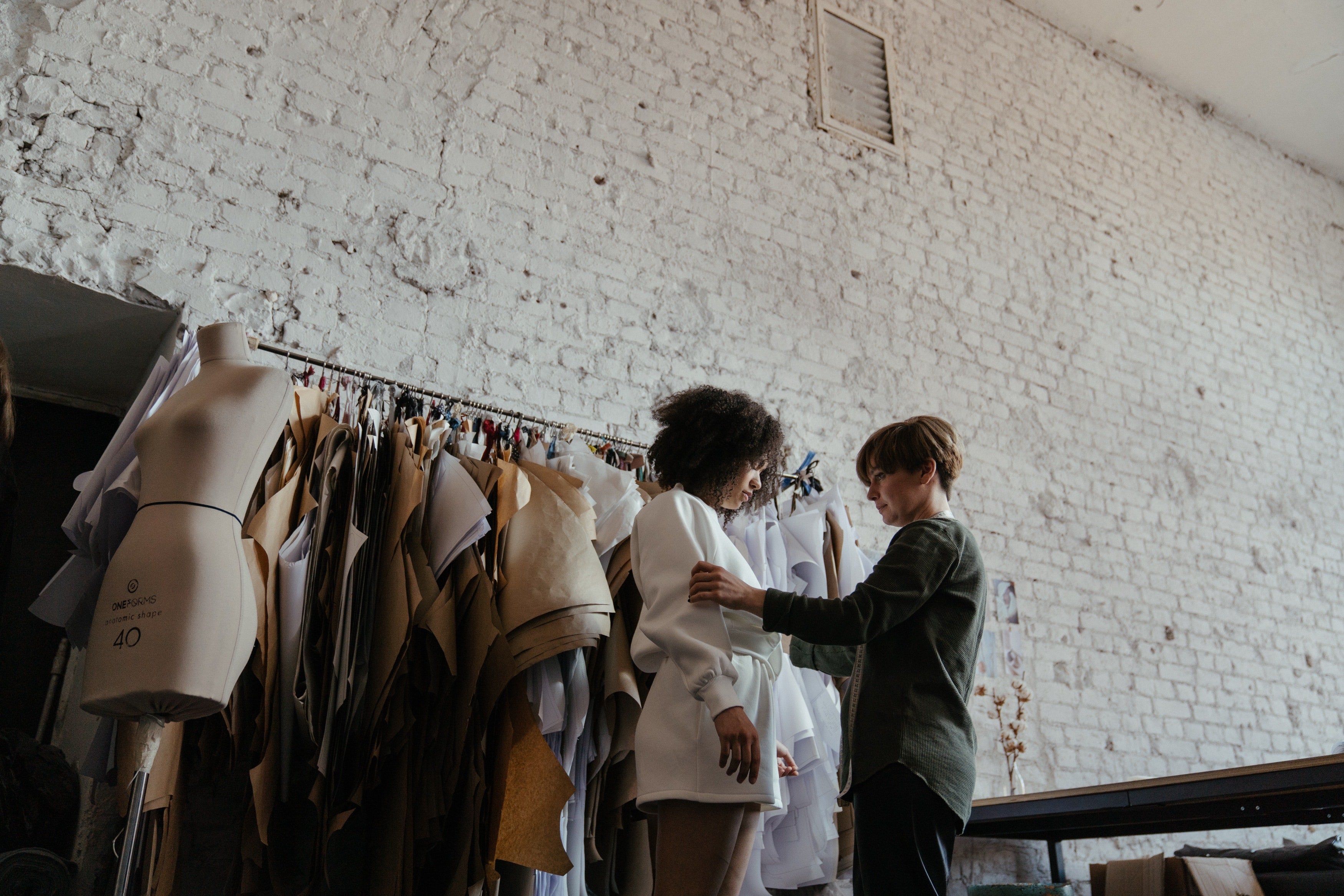 Join me as we uncover these common myths about being successful in the fashion industry.
Myth:
 You need to be talented to be a successful fashion designer.
The reality of being triumphant in anything you take on is consistency. Most think it's motivation, but where will you land when you lack it? Think of it this way: a talented artist who has yet to set a schedule to produce is no match against their counterpart who is steady with their work although they do not obtain the natural talent. All in all, the one who puts in the work will reap the benefits further more than a gifted mind that is stagnant. It's not any different in the fashion industry.
Sewing is a skill that requires a heavy amount of practice. As demanding as it is, "hard" is not the correct word to define sewing. Practice makes perfect, just like most things in life. When you're learning something new, you must dedicate time to it to better your craft. However, with the proper guidance, practice, and perseverance, anyone can master this impressive skill sooner than you think. Here at the Fashion Institute of Florida, we have the course 

Sewing for Beginners

 this course's curriculum guarantees learning to sew is easy and fun.
Myth:
 You must know how to illustrate beautifully to be a designer.
Those beautiful fashion drawings you see in magazines and newspapers are not useful. In the industry, what is required for you to do are flats, also called technical drawings of your designs. A flat illustration of your designs is necessary to complete the specs to be sent to sample rooms and garment factories. Lucky for you, it's a skill anyone can learn nowadays, and it's part of the curriculum for our course,

Fashion Design.

Being a beautiful illustrator is not a necessary skill to succeed in the industry. Is it a plus.
Myth: 
You do NOT need technical skills like sewing and pattern making to be a successful fashion designer.
To be a successful fashion designer, you must understand how the garments are constructed and finished. It's also a must to understand pattern-making. It's only possible to communicate and demand quality from sample rooms and factories when individuals have the proper terminology and vocabulary to communicate and describe design ideas. You can get all this from our

Garment Construction

and Pattern Making

courses.
Myth:
 You need a degree in fashion design.
Unlike other careers, fashion design is more about the skills you obtain, your creativity, discipline, and the people you know who can aid you in getting to the top. As crazy as it sounds, there are more designers out there with little to no traditional schooling than you may think! But, as I said in the myth before, traditional education does not mean - No schooling at all. On the contrary, it's a must to take time, learn the skill, and understand the industry before launching a clothing brand. Because of that, I founded the Fashion Institute of Florida, so you can learn the necessary skills without spending traditional fashion colleges' time and money. 
Myth:
 You need to live in a major city to be a successful (well-known) fashion designer.
This could not be more untrue. Do you realize what age we live in? Social media is booming, and you need to use it to your advantage. Back in the day, you had to work your way up to reach the right people. Now, with sites like Instagram,

TikTok,

and other platforms, you can find your niche in no time. It's just a matter of your content's quality! So start learning today with

us.
Becoming a successful fashion designer/ entrepreneur requires being obsessed with your craft. All in all,
 being obsessed with your craft becomes effortless when you genuinely enjoy what you do. 
Fashion designer, author, and founder/CEO of the Fashion Institute of Florida
Posted in

become a fashion designer, becomeafashiondesigner, blog about fashion, fashion industry truths, garment construction, learn how to sew, mythbuster, myths of the fashion industry, pattern making, realities of the fashion industry, realityoffashiondesign