Which Fabrics are Best for Making Leggings?
Posted by RUCHT DOLEO-SCHWARTZ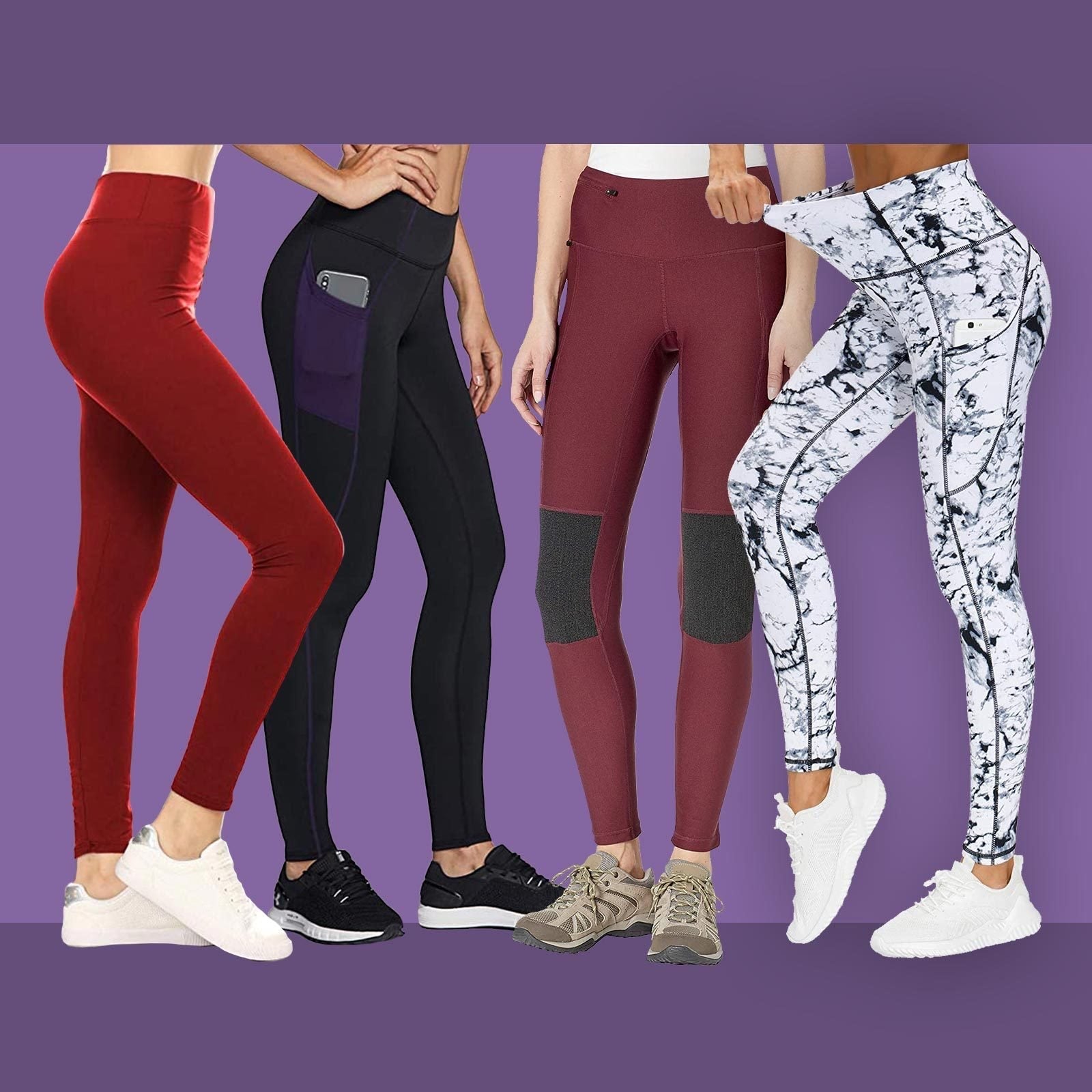 Which Fabrics are Best for Making Leggings?
Leggings are one of the most versatile and comfortable items of clothing out there. There is a wide variety of them, though, made of various fabrics, so you may wonder what the differences are between them based on the kind of fabric they are made out of.
So, let's learn something about what kind of fabric to buy to make leggings without further ado!
First things first, since leggings are mean to be fitted to the legs like a glove and at the same time allow for mobility, it is essential to understand that the best fabrics for leggings are knitted fabrics.
Cotton Leggings
Cotton is one of the most breathable and comfortable fabrics out there, but it can have two significant downs when it comes to leggings: it can lose shape quickly, and it doesn't have that enhanced stretch you may be looking for in leggings. Consider the recovery factor.
If you still prefer cotton, it is highly recommended to get a cotton fabric with a small percent of Spandex or other stretch fibers like Nylon.
Spandex Leggings
Leggings with a certain percentage of Spandex in them will hug your body and resist stretching just the way you like-great recovery factor - all while enhancing your natural curves and giving them those good looks you're looking for. They are simply the best when it comes to leggings looking good around your body.
So, look for some percentage of Spandex in the fabric of your leggings, but be careful: too much Spandex will make them less breathable.
Woolen Leggings
Leggings made of wool are great! They are soft, cozy, and warm, so they are a perfect fit for the colder seasons.
A good pair of woolen leggings will look great on you, and you will be able to style them with so many different clothes, such as oversized sweatshirts or pullovers, or woolen dresses with some cute pockets.
Like cotton, woolen fabrics perform better with some percent of Spandex or Nylon.
Polyester Leggings
Being water (and sweat) resistant, polyester can be an excellent choice for leggings fabric when it comes to sportswear.
They're stretchy, comfortable, and they hold your body well. Definitely go for some polyester in your leggings, especially when it comes to active and sportswear!
Nylon Leggings
Nylon is an excellent fabric for leggings since it is a light but strong kind of fabric.
The problem is, it can shrink after being washed. But don't worry! Follow the wash instructions carefully, and everything should go well.
Nylon-Spandex Leggings
As we have said, Nylon and Spandex are both great fabrics for leggings making. So, these two combined together will form the top pair of leggings!
With the lightweight and durability of Nylon and the stylish look and capacity to hug the body of Spandex, leggings made with such a blend will be resistant but beautiful. You will be able to wear them on a variety of different occasions: at the gym, on a date or a night out, or at work with an oversized pull!
Those are the main fabrics for leggings that exist out there.
To learn more about knitted fabrics and how to work with them, we recommend you to read the two blog posts linked
here
and
here.